Milan - Pompeo Leoni
Pompeo Leoni Residence Hall was built in 2010 thanks to the redevelopment of the former Municipality lorry depot in Via Pompeo Leoni 2, on the corner of viale Toscana. More than 70 apartments were built to meet the housing needs of more than 250 people: young couples, families with children, professionals from outside the city and university students.
It boasts a prime location opposite Parco Ravizza and the IED Design and Fashion School, and a stone's throw away from Bocconi University. The complex is made up of three residential buildings, the Galdus vocational school and the Accademia del Panino Italiano. It has congierce, laundry room a laundry room complete with coin-operated washers and dryers and bycicle deposit.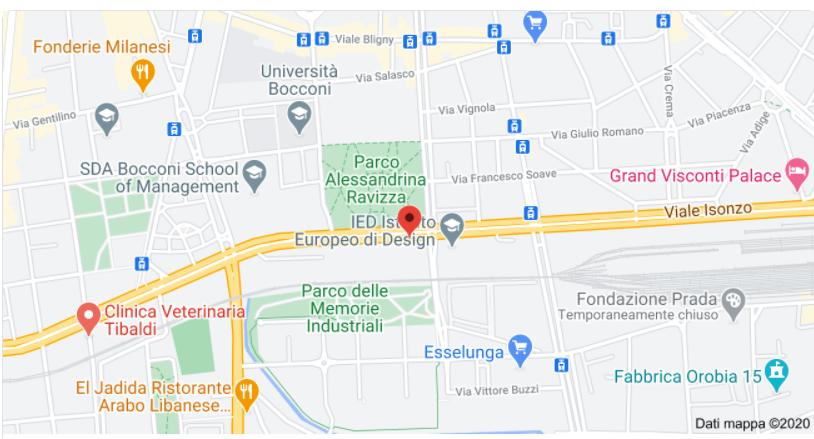 Application procedure
The residence operates in agreement with the Municipality of Milan and available spaces are made public around the middle of June. Current occupants are given priority, therefore availability may vary. The application procedure includes a personal interview. Applicants must also meet the following criteria:
- Being a university student, doctoral candidate, researcher or professor
- Residing more than 30km from the Municipality of Milan
- Having a ISEE ERP (indicator of equivalent economic situation) document for the year 2020
In order to be admitted to the residence halls, in addition to the personal interview you will need to supply supplementary documentation.
Public Transport
BUS 90 stop V.le Toscana V.le Vittadini
BUS 91 stop V.le Toscana Via Pompeo Leoni
TRAM 24 stop V.le Isonzo Via Ripamonti
There are also local businesses in the area, such as the Esselunga supermarket, coffee shops, restaurants and the Ravizza public gardens.
Click HERE to find the housing solutions available